The day to celebrate your mother is May 11th and there are lots of options to treat her right in Ossington Village. You can take mom out for some entertainment, a meal, or both. There are also a few places to pamper her and lots of great shopping!
Buy Mom a Present!:
Ossington is a great street to shop, with a mix of old and new and lots of original choices you won't find elsewhere in the city.
Your stylish mom (or wife – if your kids are too young to shop, it's on you!) will love the hip European threads from either Tiger of Sweden (think Claire from House of Cards) or Annie Aime, for lots of colour!
Or, stop in at one of our many wonderful vintage shops for a truly unique personal gift. Try Rescue Vintage, Bridge + Bardot or I Miss You Vintage.
Take Her Out to Eat: 
Boehmer offers a weekly Sunday brunch and your mom will be very impressed by the beautiful setting and delicious food. With options like caviar and steak frites, you'll be able to get decadent.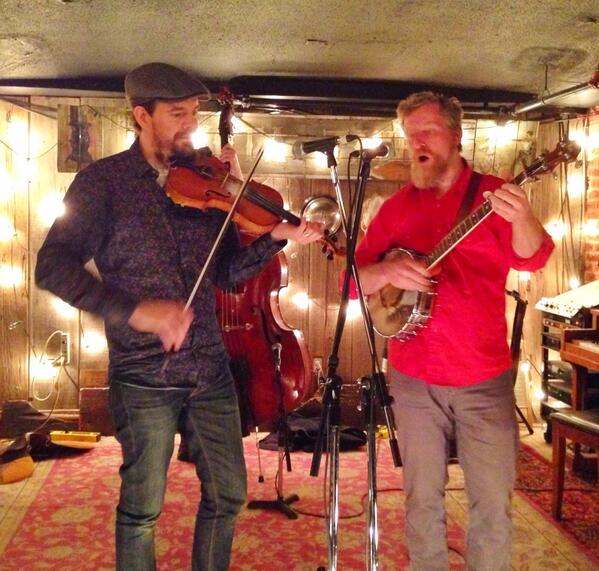 Your wife, your mom and your kids will love Bluegrass Brunch at The Dakota Tavern. Get there before 10am to ensure you get a seat – it's busy every weekend!
Delux Restaurant's Cuban brunch is always a hit. They are also open for dinner with their Oyster Sunday, meaning oysters are $1 starting at 5PM until they run out.
The Saint Tavern offers a very popular brunch – thanks to maple bourbon bacon, scones, devilled eggs and more! – and a special Sunday roast if you want to go the dinner route.
Quinta on Dundas West is taking reservations for two different brunch seatings at 11am and 1pm. Their brunch is fairly traditional with highlights including Eggs Benedict, Pork Belly and French toast.
Another great spot for Sunday dinner is Union – get some meat!
An alternate option is the live improv jazz from  A Little Rambunctious at Bellwoods Brewery. The beer is award winning, the food is tasty and the entertainment is fun. Again, this place gets crowded and doesn't take reservations, so get there early or be prepared to wait.
Pamper Her:
Take mom for a mani-pedi or other beauty service, or buy her a gift certificate for later! Lush and Lavish spa offers all that and more. Or, for an alternative, try the newer Buffer Salon at 123 Ossington.
Or Something Else:
Le Dolci is offering a fun and yummy Mother's Day Cupcake Decorating class. Get your mom and kids involved. Sunday 2:30-4:30pm
The Lower Ossington Theatre offers high quality entertainment with Broadway musicals in an intimate setting.  Currently running shows are Hedwig And The Angry Inch (for the hip edgy Mom), Rent (for the mom who thinks she's edgy but is more traditional), and the ever-popular Avenue Q. If she can't go on Sunday, buy her tickets as a gift and let her go with a friend!
There is no way for us to include every option on Ossington, there are many more great restaurants and retailers. Click through the links on the side of this page for more ideas. It's a good time to start planning for Father's Day too!
Happy Mother's Day!