If you like to buy nice clothes for your friends (or yourself) over the holidays, tonight is the time to start. Two of our local boutiques are kicking off their holiday sales with drinks and store parties and there's always lots more fashion on the Ossington strip.
First, stop by Rescue Vintage who are doing champagne and chocolates from 6-9pm at their Cocktail Dress Event.
After you've loaded up on bubbly and sugar head up the street to Philip Sparks, just tucked behind I Deal Coffee on Foxley for their holiday store party, also from 6-9.
While you're in the neighbourhood also stop by Jonathan + Olivia who were working hard setting up the Xmas tree yesterday. They have a holiday gift guide and are also doing a Xmas sale.
And if you haven't been down to Gravity Pope on Queen just off Ossington, it's the hottest new shoe and fashion store in the area. We caught this picture last Saturday – plenty of shoes and shoppers!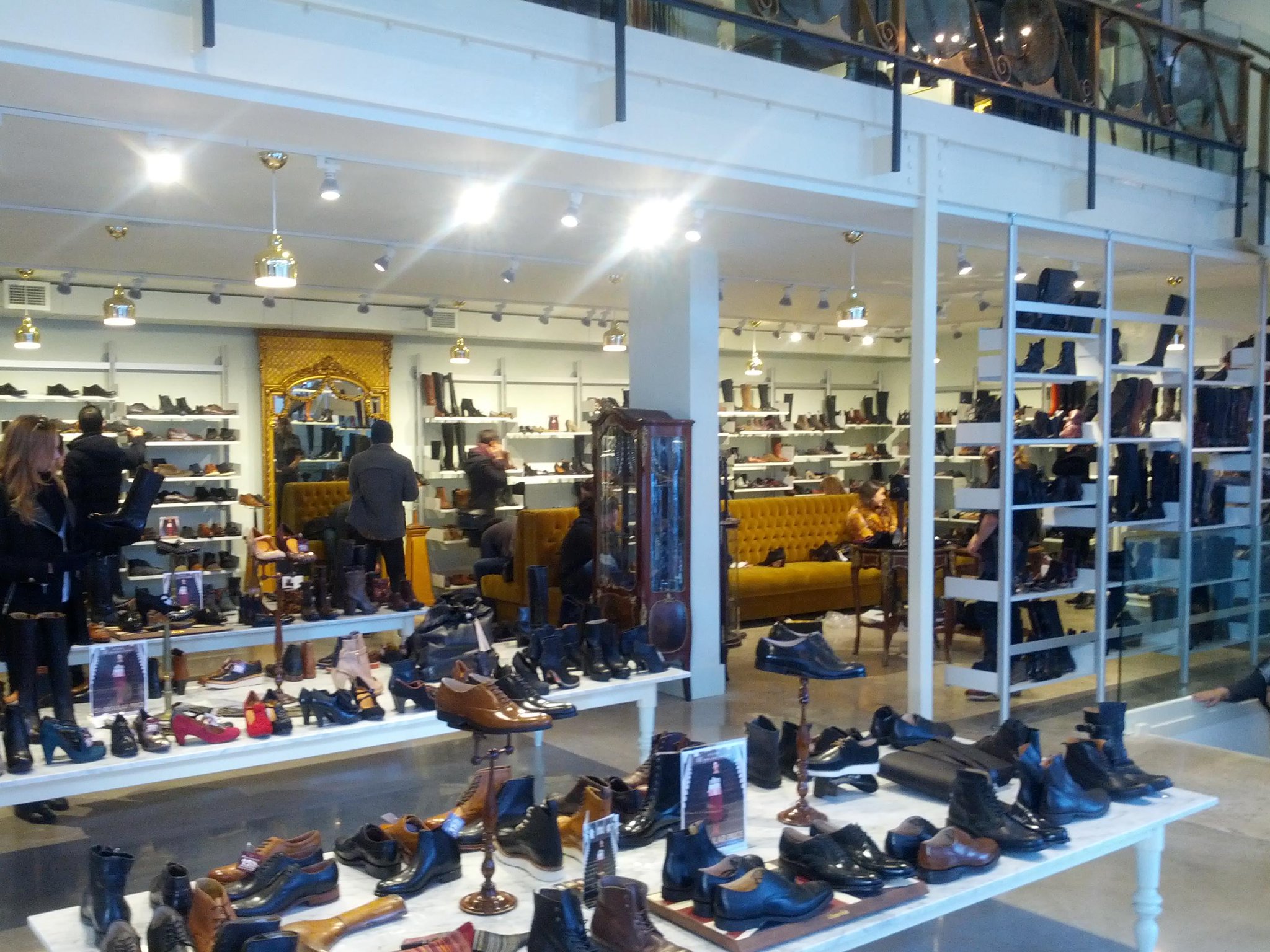 Enjoy the Xmas season!