The property at 1200 Dundas, where the Beer Store is, has been put up for sale. One of our readers tipped us off with a sales brochure for the property. Bids were due on February 26th. It's a large piece of property that contains just The Beer store and a local parking lot that keeps ZipCar cars and serves as quick-stop parking lot for people visiting Nova Era and doing other local shopping. Last summer, the parking lot was also a music venue for the Dundas West Fest.
It seems to be a likely development spot on a prime piece of downtown real estate – perhaps for mid-rise condos or other mixed use developments. See the description below: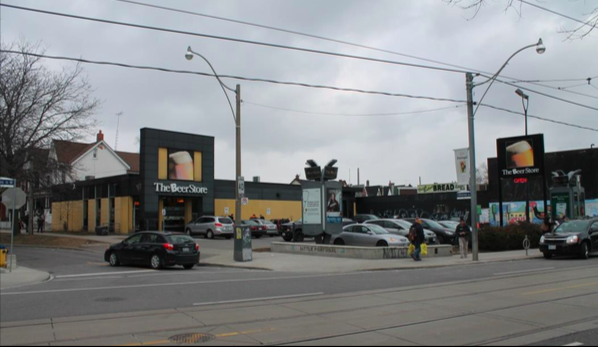 With Bellwoods Brewery in the neighbourhood, and an expanding craft beer selection at the LCBO, we haven't ordered much from the Beer Store in the last year or so, but it is a convenient place to return empties (even if they don't accept the Bellwoods bottles). It's not clear whether the lease to the current tenant extends into the sale, but the description from the broker seems to imply that it does.