Instagram and Twitter are abuzz today with the announcement that Ossington will soon have a bridal shop, LoversLand.
LoversLand will be taking over the vacant space at 215 Ossington, just south of Fishbar and north of Dinardo Kitchen.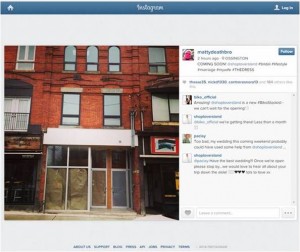 This space has been undergoing renovations for some time, and their Instagram comment said they'll be open in less than a month. This is fantastic news to brides-to-be, naturally, and locals, who will appreciate a daytime business to increase foot traffic on Ossington.
We'll keep you posted as we learn more about this new local business.